The most trusted name in kite repair
Centrally Located For Fast Repairs
Here at FixMyKite.com, we are dedicated to the enjoyment of kitesurfing at every level. Our location affords us the ability to ride nearly every day of the year. Since we are rider owned and operated our dedication to the development of the sport is truly apparent.

Start a repair ticket

FixMyKite.com has progressed into a full service repair and warranty center. For this reason we are able to customize your existing gear to your specifications. So join us in this sport we all love and get out and ride. Here at FixMyKite.com we can provide sails repairs, leading edges repairs, strut repairs, bridle repairs, bar repairs, and anything else you need repaired.

Start Shopping
Freatured
Product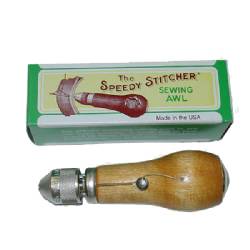 A Sewing Awl works great for harness repair or even to fix a busted footsrap. Can sew through thick tough material and make a fast, durable repair. This has saved us on trips after a harness blew out from one too many uses.
View Details
Newest
Tutorials
The most common repair on kites is sail repairs. The sail material is usually made of polyester ripstop which is a light-weight man made material with inter-woven ripstop reinforcement threads in a crosshatch pattern. The material comes in many different colors and sizes, including thickness...more



The Leading edge and strut casing is made of Dacron. Dacron is a condensation polymer obtained from ethylene glycol and terephthalic acid...more
If you are not able to fill a repair ticket. You can mail us your kite with a sheet of paper with your information. If you have any questions feel free to email support@fixmykite.com or call 361-883-1473
361-883-1473. Thank you.
No Kite Repair To Large Or Small


Kite Bladder Repair | Sail Repair | Strut Repair | Leading Edge Repair | Leading Edge Casing Repairs | Valve Repair | Bridle Repair | Flyline Repair | Pulley Repair | Bar Repair | Seam Repair | Total Sail Blowout | Panel Replacements | Bridle Pull Point Repair | Pigtails | Reinforcements | Foil Repairs | Delta C Repairs | SLE Repairs | Inflatables Repair | C Kite Repair | One Pump Repairs | Sprint Inflation repairs | C.S.S. Repairs | I.D.S. Repairs | Trashed Kites Repairs